Waterford Energy Services Inc. and Saitec Offshore Partnership Successful Winners in NRCAN Emissions Reduction Fund Competition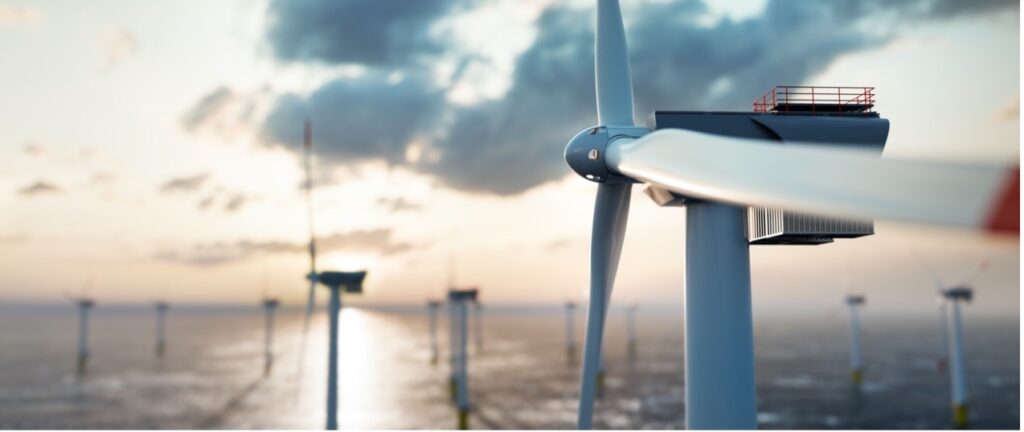 St. John's, NL, Canada— Waterford Energy Services Inc. (WESI) and Saitec Offshore (Saitec) were successfully awarded funding by the Government of Canada for their project "Modification of Mobile Offshore Drilling Units for Shared Renewable Power Supply and Storage."
The funding was provided via a competitive process where just under one hundred proposals were evaluated to access a $24.4 million pool of funding. The program targeted initiatives which would help in reducing greenhouse gas (GHG) emissions from Newfoundland and Labrador's offshore oil and gas operations.
The partnership between WESI and Saitec brings together WESI's offshore oil and gas engineering and technical know-how with Saitec's floating wind expertise. [LG1] Together the partnership will develop harsh environment solutions and create a project plan for creation of a "plug-and-play" renewable power option for Mobile Offshore Drilling Units (MODUs) and other offshore or nearshore installations in Newfoundland and Labrador, Canada and abroad.
A second Phase of the project, not included in the announced funding, looks to develop a full field demonstration whereby power will be generated by a floating wind turbine and transmitted to an offshore or near shore installation.
Natural Resources Canada is funding this project through the offshore RD&D (research, development and demonstration) component of its Emissions Reduction Fund. The fund is being managed by Petroleum Research Newfoundland and Labrador (PRNL), the leading facilitator of research, technology development and innovation for Canada's offshore. The offshore RD&D Program will provide non-payable funding for applied research and innovation projects that reduce greenhouse gas emissions in Newfoundland and Labrador's (NL) offshore oil and gas industry.
"I would like to sincerely thank NRCAN and PRNL for this wonderful opportunity to help Newfoundland and Labrador make yet another mark in the energy sector. There's no reason why we can't be leaders in renewable and non-renewable energy technology, and this aligns perfectly with Waterford's vision to have our feet firmly planted in both spaces. Saitec is a great partner for us, our skills and capabilities complement each other very well. It's amazing in a way that our joint-venture came about in the midst of a global pandemic, but that's a testament to our collective belief that we can make this project a reality in the near future."

Blair MacDougall
President
Waterford Energy Services Inc.
"We are very thankful to all Canadian Institutions and to our Waterford colleagues to bring this opportunity. Commonly, professionals from the Oil&Gas Industry have joined Offshore Wind Industry bringing valuable know-how and skills. Paradoxically, Saitec is taking the opposite direction coming from the Renewable World to Oil & Gas. In any case, Saitec is really motivated to tackle the massive challenge of decarbonizing these valuable oil & gas assets."

David Carrascosa
Chief Technology Officer
Saitec Offshore Technologies
About Waterford Energy Services
Waterford Energy Services Inc. (WESI) is an energy consulting services organization formed in 2003 specializing in offshore wind as well as oil and gas projects. With Canadian offices in St. John's and Halifax, we presently operate projects in the North Atlantic, Gulf of Mexico, Mediterranean, Caribbean and have been active in West Africa, West of Shetlands, Asia and the North Sea. Our team consists of engineers, data scientists, software developers and field specialists creating novel solutions to today's energy challenges.
Press contact:
Barry Liu – Marketing & Communications
[email protected], +1-902-404-3052
About Saitec Offshore Technologies
Saitec Offshore Technologies is a spin-off from Saitec Engineering Group. Founded in 2016, created to globalize offshore wind by developing SATH technology, a competitive and cost-efficient concrete floating solution that removes the barriers related to water depth, reduces both CAPEX and OPEX and enhances local content. The outfit also offers associated engineering services related to this field.
www.saitec-offshore.com // www.saitec.es/en
Press contact:
Oihane García – Marketing & Communications
[email protected] // +34 944 64 65 11