Turning stranded data into actionable knowledge.
Leverage mentored knowledge at the right time.

Instant and effective access to your previously unstructured data and untapped tribal knowledge.

Leverage subject matter experts (SME) and regulatory agencies to vet responses, increasing project team skills and experience.

Mitigates risks by reducing repetition of past mistakes, to plan and deliver more successful projects in the future.
Enable your team to plan and execute highly complex projects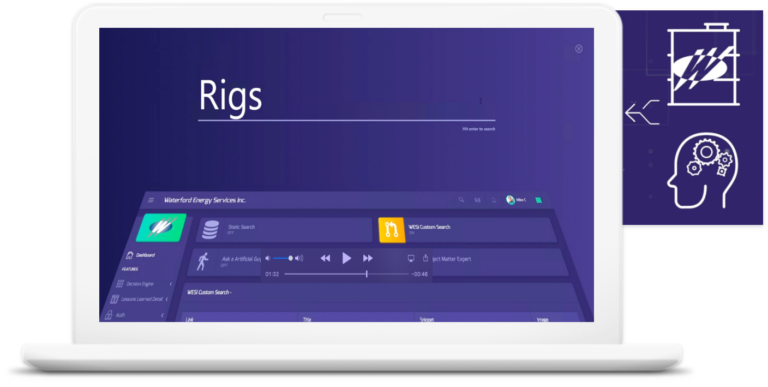 The problem is, your staff has been cut and the most experienced personnel are now retired. There are gaps in knowledge transfer and mistakes are being repeated that should have been learned many years ago. Have you been noticing this within your company?
To make matters even more frustrating, your teams have access to unprecedented amounts of unstructured data such as project reports, engineering studies, emails, equipment manuals and so on. It's nearly impossible in a normal day to access this information and make an informed decision, let alone check your decisions with a mentor.
Your data no longer needs to be lost to unseen servers, folders and data libraries. Now, your project teams can access tribal and mentored knowledge instantly by leveraging a learning database of decades of lessons learned from historical records such as equipment manuals, product bulletins, incident reports and other important textural information.