We are experts in offshore projects offering project management services, engineering and technical due diligence to the offshore wind industry. We are also an "early mover" to de-risk and develop new offshore renewable projects.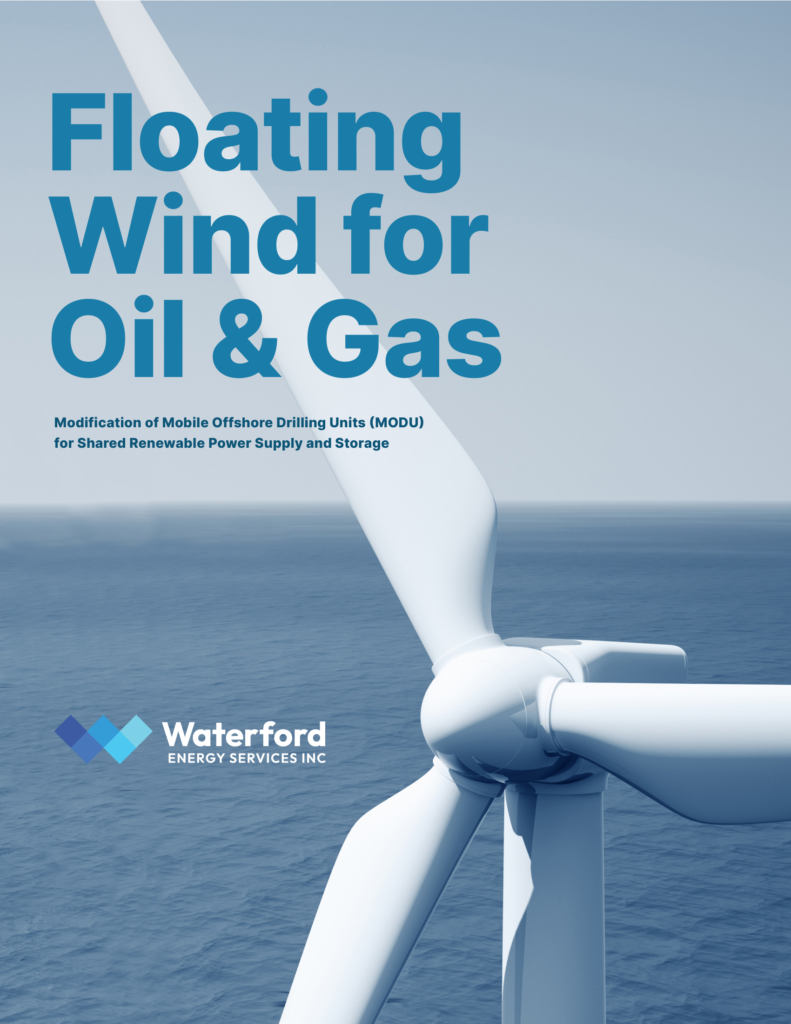 WESI Report 2022 - Floating Wind for Oil & Gas
This paper describes a conceptual design of a 'Plug and Play' hybrid power solution in the Canadian offshore oil and gas industry, designed with Newfoundland and Labrador's offshore environment in mind. FOWTs are electrically connected to offshore installations such as Mobile Offshore Drilling Units (MODU) in a harsh environment to replace large portions of the onboard power generation. This concept is also scalable to larger electrical consumers such as Floating Production Storage and Offloading (FPSO) and fixed production platforms. Battery Energy Storage Systems (BESS) are incorporated to transition from wind power, increase efficiency, provide safety backup, power FOWT utilities, and enhance emissions reduction.
Get access to the full report at the link below.
Floating Wind for Oil & Gas – Waterford Energy Services Inc (wesi.ca)